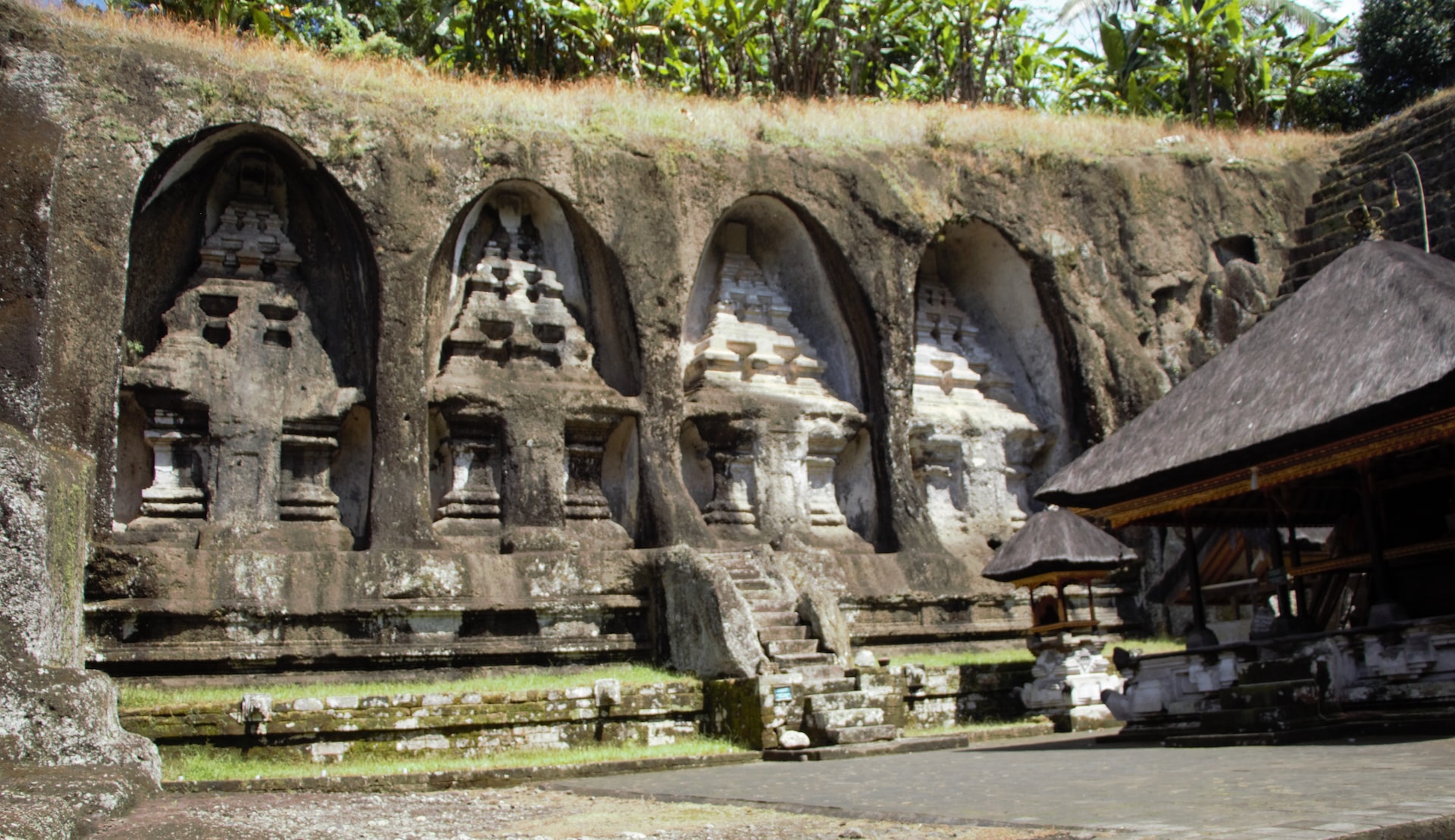 Gunung Kawi Tampaksiring is an awe-inspiring ancient temple complex located in the Tampaksiring village of Bali, Indonesia. The complex is thought to date back to the 11th century. The main attraction of the complex are the ten rock-cut shrines, which are carved into the face of a cliff. These shrines are believed to be the tombs of ancient Balinese kings and their families. The temples are nestled amidst picturesque rice fields and lush green forests, making it a popular tourist destination. The complex holds a great cultural and religious significance for the local Balinese people and is frequently used for ceremonies and rituals. Visitors can also shop for unique hand-carved handicrafts sold by local vendors around the temple complex.
The other tempe is Tirta Empul Temple. It is a sacred Hindu temple located in the Tampaksiring The temple is renowned for its holy water spring, which is believed to have healing powers. The name Tirta Empul means "holy water spring" in Balinese. 
The temple complex comprises of a large central courtyard, which is surrounded by several buildings and shrines. The main attraction of the temple is the large rectangular pool, which is filled with crystal-clear water from the holy spring. The water is used for ritual purification ceremonies, and locals and tourists alike come to the temple to bathe in the water and seek blessings. Visitors can also see the beautiful carvings and statues that adorn the temple, which depict scenes from Hindu mythology.
One of the highlights of visiting Tirta Empul Temple is observing the traditional purification ceremonies that take place every day. Visitors can watch as locals, dressed in traditional white clothing, perform the ritual cleansing in the holy spring. The temple also offers guided tours, which provide visitors with a deeper understanding of the temple's history and significance.
Tirta Empul Temple is not only a sacred site for the Balinese people but also a popular tourist destination. The temple's beautiful architecture, serene atmosphere, and spiritual significance make it a must-see attraction in Bali. The temple is located just a short drive from the popular town of Ubud and is easily accessible from other parts of the island.